Strategas is an institutional brokerage and advisory firm serving clients in more than twenty countries around the world. Founded in 2006 by Jason DeSena Trennert, Nicholas Bohnsack, and Don Rissmiller, the Firm provides Macro Research and Capital Markets & Corporate Advisory services to institutional managers and corporate executives and through Strategas Asset Management manages a suite of macro thematic investment strategies by institutional mandate and for ultra and high-net-worth investors.
We are committed to providing superior service in the old Wall Street tradition. Our motto – bonitas, probitas, fides (class, integrity, faith) – guides both the management of our Firm and our commitment to our clients. The Firm has 60 research analysts, institutional salespeople and sales traders, and capital markets professionals working from offices in New York and Washington D.C.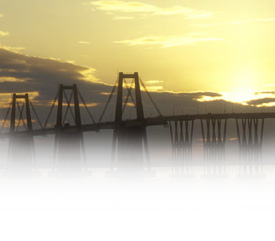 WHO Do the Who's Who in Finance and Investing Look To?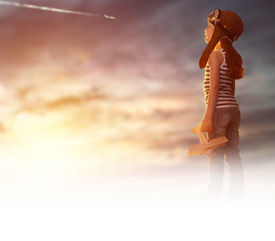 WHY is Macro So Big? Because it's Not Just Data. It's Insight.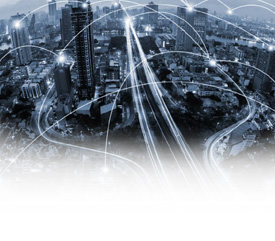 WHAT Lies Beyond Great Research? The Great Big World.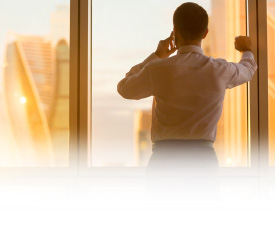 WHEN Our Firm Is Your Asset Manager, What Should You Expect?
Officers
Jason De Sena Trennert

Chairman
Chief Executive Officer

Nicholas Bohnsack

President
Chief Operating Officer

Donald J. Rissmiller

Partner
Chief Research Officer

Eileen Gabay

Managing Director
Chief Administrative Officer &
Chief Compliance Officer

Dan Clifton

Partner
Head of Policy Research

Christopher Verrone, CMT

Partner
Head of Technical Analysis

R. Aaron Long

Partner
Head of Institutional Sales

John Ghize

Partner
Head of Institutional Trading

Mark Godofsky

Managing Director
Chief Financial Officer
Analysts
Mr. Trennert is the Chairman and Chief Executive Officer of Strategas and its related companies. In addition, as Chief Investment Strategist, Mr. Trennert is known as one of Wall Street's top thought leaders on the subject of markets and economic policy. His research pieces are read by leading institutional investors and corporate executives across the globe. He credits his often out-of-consensus calls to his frequent travels to visit clients in 44 states and 20 foreign countries.
In 2006, Mr. Trennert co-founded Strategas, which originally began with just five employees. Today, the firm employs over fifty research analysts, institutional salesmen, and sales traders at its offices in New York and Washington D.C. Prior to founding Strategas, Mr. Trennert was the Chief Investment Strategist and a Senior Managing Director at International Strategy & Investment (ISI) Group where he built and oversaw two of that Firm's most popular research efforts, its Company Surveys, and Investment Strategy groups.
Widely quoted in the domestic and foreign press, Jason is a regular guest on business news programs broadcast by CNBC, CNBC Italia, Fox Business News, and Bloomberg TV, among others. He is the author of three books about investing and the investment business. My Side of the Street was published by St. Martin's Press in May 2015. La Pancia degli Americani, a collection of essays about President Trump translated into Italian by Linda De Luca, was published in 2017. He has penned several op-eds for The Wall Street Journal, the Financial Times, and Investor's Business Daily.
He is committed to a number of Italian, Italian-American, and Catholic causes in New York and abroad. Mr. Trennert is a member of the investment committee of the Rockefeller Brothers Fund and sits on the advisory board at Hollow Brook Wealth Management LLC.
He has an MBA from The Wharton School at the University of Pennsylvania and BS in International Economics from Georgetown University.
Mr. Rissmiller is a founding Partner of Strategas and has directed the Firm's macroeconomic research efforts since 2006. He oversees Strategas' thematic research as well as high-frequency econometric forecasting.
Prior to co-founding Strategas in 2006, Mr. Rissmiller was an Economist and Managing Director at International Strategy & Investment (ISI) Group. Before joining ISI, he worked at the Federal Reserve Bank of New York, focusing on the analysis of U.S. macroeconomic data and price/wage forecasting models. He is frequently quoted in the financial press. He has been the president of the Forecasters Club of New York, a local group of economists. He serves on the board of the Global Interdependence Center (GIC) based in Philadelphia.
Mr. Rissmiller's research has been recognized by Institutional Investor magazine in their annual survey: he was ranked best up and coming economist in 2008, and was 3rd in their 2009 All-America Independent Research Team survey. Mr. Rissmiller holds an AB magna cum laude in Economics from Harvard.
Daniel Clifton is a Partner and Head of Policy Research for Strategas Research Partners. In this capacity, Mr. Clifton evaluates government policy initiatives and its impact on the US and global economies, equity and bond markets for institutional investors. Daniel and his team have been recognized by Institutional Investor magazine in their annual survey for the past seven years. His research and political analysis on the interaction between legislation, policy and equity markets is often cited in the media. Dan is also a frequent guest on CNBC, Bloomberg, and Fox Business News.
Prior to joining Strategas, Mr. Clifton was Executive Director of the American Shareholders Association (ASA), a non-partisan, non-profit organization which analyzes public policy affecting shareholders. In this capacity, Daniel was one of the lead lobbyists on the successful efforts to lower capital gains and dividend tax rates to 15 percent, a repatriation tax holiday on foreign source revenue, and reform of the nation's pension system. Prior to joining ASA, Mr. Clifton was Federal Affairs Manager for Americans for Tax Reform and served as a senior staff member in two gubernatorial administrations working on economic and fiscal policy issues. Daniel has also worked in various capacities on elections at federal, state, and local levels. Mr. Clifton received both his BA in Urban Planning and his MS in Public Policy from Rutgers University where he was a Fellow at the Eagleton Institute of Politics and a Harold Martin Fellow for Public Policy.
Mr. Verrone is a partner of Strategas.  He is the head of the Firm's Technical Analysis Research team.  His regularly published research highlights actionable investment opportunities across the equity, commodity, foreign exchange, and fixed income markets.  In addition, Mr. Verrone actively works with the Firm's institutional clients to provide bespoke analysis on individual securities.
Chris is a frequent guest on CNBC, FOX Business, and Bloomberg Television, and is often quoted in the domestic and foreign financial press.  He is consistently ranked among the top Technical Analysts on Wall Street in the annual All-America Research Survey by Institutional Investor magazine.
Mr. Verrone has earned the Chartered Market Technician (CMT) designation and is a member of the Market Technicians Association.  Prior to joining Strategas, Mr. Verrone worked with the Economics team at International Strategy & Investment (ISI) Group and at the Foreign Policy Research Institute.  Chris holds a MA in Comparative Politics from Villanova University and a BA in International Political Economy, also from Villanova.  He is also active with the Delbarton School Alumni Association.  Chris and his wife, Caroline, reside in New York City.
Mr. Bohnsack is co-founder and partner of Strategas. He is the President and Chief Operating Officer of the Firm and heads the Firm's Institutional Securities and Financial Solutions business groups.
As an analyst, Mr. Bohnsack is head of Strategas' Quantitative Research team and directs the Firm's equity sector strategy and global asset allocation research efforts.  More granularly he and his team focus on industry-level earnings and valuation forecasting and fundamental factor analysis to assist institutional investors in portfolio construction and thematic idea generation.  He has been a regular guest on business news programs and has been widely quoted in the domestic and foreign press, particularly for his work on corporate profits and market valuation.
Prior to co-founding Strategas, Nicholas was an Investment Strategist and Associate Managing Director with International Strategy & Investment (ISI) Group.  Nicholas began his career in the Investment Banking Group at FactSet and in Restricted Securities at Morgan Stanley.
Mr. Bohnsack received his MS in Mathematics from Fairfield University and received bachelor's degrees in Economics and Finance from Bryant University.  He is a member of the Board of Advisors at Bryant University's College of Business.  Nicholas and his wife, Brooke, live in Connecticut with their three sons.
Mr. Ore is a Director and Head of Industry Surveys at Strategas with responsibility for construction of internal indices, analysis of external surveys, and assisting clients in identifying global trends in manufacturing and services.
Following his career as a supply manager for Fortune 250 companies, he has been a successful entrepreneur, business process consultant, and an advocate for small-disadvantaged businesses. As an acknowledged leader in supply chain management, he has attained the status of Certified Professional in Supply Management (CPSM) and Certified Purchasing Manager (C.P.M.).
Additionally, he is a winner of the prestigious J. Shipman Gold Medal, which is presented for leadership in the field. He is best known for his work as the Chair of the ISM Manufacturing Report on Business ®, the monthly economic report recognized as a leading indicator of the U.S. economy.
During Mr. Ore's 15 years as chair, he introduced business survey analysis to numerous organizations in the U.S. and internationally. He has also been instrumental in the establishment of similar surveys, most recently in Taiwan. He holds an undergraduate degree in business and a master's degree in organizational management.
Mr. Tzitzouris is a Director at Strategas, directing the Firm's fixed income research efforts. His work touches on all aspects of broad market fixed income strategy, as well as clients' asset/liability management needs.
His focus includes interest rate and credit term structure strategies, callable bond analysis, sector relative value research, and valuation analysis for Treasury, Agency, and high grade corporates.
Prior to joining Strategas, Mr. Tzitzouris worked as a senior analyst at Fannie Mae, leading Fannie's independent debt valuation team, and had previously spent time as a debt and derivatives analyst at Freddie Mac.
Mr. Tzitzouris began his career as a quantitative research analyst with JPMorgan Asset Management's fixed income group. Mr. Tzitzouris holds an MS in Mathematics from Fairfield University, an MA in Economics from George Mason University, and a BS in Finance from Bryant University.
Directory
Robert Adrian

Senior Advisor


Umberto Alicea

Vice President
Senior Systems Administrator

Patrick J. Alwell

Managing Director
Institutional Sales

Dannell Anthony

Director
Accounting Manager

Adam Barabell

Managing Director
Institutional Sales

Robert Belinky

Managing Director
Head of Institutional Sales Europe and Middle East

Nicholas Bohnsack

President
Chief Operating Officer

Michael Brangan

Managing Director
Institutional Sales

Joseph F Bruno

Director
Trading Operations
Institutional Sales &
Trading
Recognizing that institutional investors have no shortage of options when it comes to investment research, Strategas works hard to distill, thoughtfully and concisely, complex investment concepts into easily understandable and actionable ideas and themes for investors of all styles and time horizons every day. Through frequent client visits and customized research solutions, the Firm actively seeks to go beyond its written research reports.
Management Principles
01

Quality.

Firms are generally only as strong as their weakest links. Strategas is committed to establishing processes to maintain the highest level of quality in all areas – its people, its research, and its client service.
02

Transparency.

Strategas believes that its successes, failures, and sacrifices should be shared at all levels of the firm. The Firm is committed to transparency between the Partnership and the Firm's Associates with respect to the Firm's mission and developments which affect the future of the business.
03

Perspective.

Strategas will be committed to excellence but never at the expense of its guiding principles and values in the way it treats its customers, its associates, and its vendors. The Firm seeks success, but not at the expense of its respect for the individual.
What's A Strategas?
Of all the frequently asked questions we get on the road, the one we've received the most since we started the Firm has to do with the derivation of our company name and logo. Most people are kind in their questioning, but more than a few have been less than shy in their bewilderment. A master of nuance, Joe Kernen of CNBC said on the air, "Jason, you've been dreaming of starting your own company your whole life and this is what you came up with?" Similarly, a friend and paying client in Texas asked bluntly, "what the $%*& is a strategas?"
And so we'd like to explain once and for all how we came up with our rather unique name. Few know that the word 'strategy' is derived from the Greek word 'strategos' which means 'general'. In Athenian Democracy, the strategoi stood between the elected officials and its military leaders to provide counsel in balancing the needs of protecting individual liberties while, at the same time, providing for the overall security of the state. Satisfied that we had found a name that had real meaning and the requisite pretension of antiquity, we had decided, perhaps naively that 'Strategos' was as good as we were going to get. In the 11th hour, however, our lawyers informed us that to name the firm 'Strategos' could invite trademark litigation. Having invested some time in the decision and becoming attached to the logo of the warrior we now affectionately call 'Gus', we asked our lawyers to find a vowel that would complete the word 'strateg_s' without inviting legal action. They came up with 'strategas' which, at that point was close enough for us and was aesthetically pleasing when using Greek lettering. There is a certain irony and sadness in the fact that, in the post-industrial and litigious society in which we live, we essentially had to choose a name that was so devoid of meaning to actually steer clear of a lawsuit. In any event, the name has been a source of amusement among our clients and friends. And, as the saying goes, "we don't care what you call us, as long as you call us."
Careers
Strategas Research Partners is a leading institutional brokerage firm focused on providing macro research and capital market services to a wide range of institutional investors and corporations.
The Firm seeks highly motivated candidates, with entrepreneurial attitudes, for roles in our research department, with our institutional sales team, and on our trading desk.
Qualified candidates can submit both a cover letter and resume to info@strategasrp.com to be considered for a role. Only direct submissions will be accepted and considered; please no recruiter inquiries.
The Poppy Project
By Jason DeSena Trennert
During my many trips to London and Canada, I noticed the ubiquity of red poppies to celebrate fallen servicemen. Ignorant of the custom and curious, I learned upon further investigation that the provenance of the custom is the searingly beautiful poem In Flanders Fields by Canadian physician and Lieutenant Colonel John McCrae during the Great War. Moina Michael popularized the tradition of selling these poppies as a means of raising funds to assist disabled veterans in the U.S. Ironically, wearing red poppies in remembrance of the fallen was as popular in the U.S. as it was in Canada and in the U.K. until Memorial Day officially became national holiday in 1966. At Strategas, we resolved to bring the custom back in our corner of the world and send clients poppies every year remember those who made the ultimate sacrifice.
In Flanders fields the poppies blow
Between the crosses, row on row,
That mark our place; and in the sky
The larks, still bravely singing, fly
Scarce heard amid the guns below.

We are the Dead. Short days ago
We lived, felt dawn, saw sunset glow,
Loved and were loved, and now we lie,
In Flanders fields.

Take up our quarrel with the foe:
To you from failing hands we throw
The torch; be yours to hold it high.
If ye break faith with us who die
We shall not sleep, though poppies grow
In Flanders fields.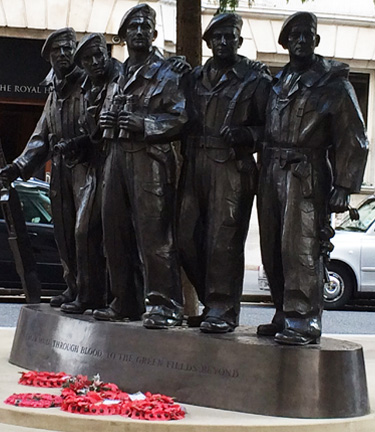 Our Partnership With Baird
Strategas is the market strategy arm of Baird, an employee-owned global financial services firm with a demonstrated commitment to institutional equities. Since 2018, we have operated as an independent, wholly owned subsidiary of Baird and remain an independent broker-dealer.
Our macro research offering is complemented by Baird's award-winning equity research platform, which covers more than 700 stocks. In addition to equity research, Baird provides investment banking, private equity, and institutional sales and trading services to clients around the world. The firm also offers wealth management, asset management, fixed income sales and trading, and public finance advice and services to clients in the United States.
For information, please contact us at (212) 906-0130 in New York; (202) 223-7646 in Washington, D.C.; or via email at info@strategasrp.com.